Medical Web Design Portfolio
Here you can find view my most recent projects and get a taste on the different styles we can achieve with your clinic.
When you look at this design that we did for Surrey Orthopaedic Clinic, you just can't help but smile. Surrey Orthopaedic Clinic wanted to get away from the typical medical branding and put together something that was exciting and made them standout. We had custom icons made for them too to make sure they were unlike any other orthopaedic clinic in the country.


Dr Cath knows the importance that fantastic branding and web design can have on her private practice and its always a pleasure to work with her. We updated the website at the start of 2021 and the new colours and fonts compliment her SEO friendly layout.


The client felt that her old website wasn't representing the clinic and her client base very well, so we came up with new brand colours, fonts and style to level up the clinic and attract more of their ideal clients. In 2021 the website was award highly commended at The Good Web Guide Awards.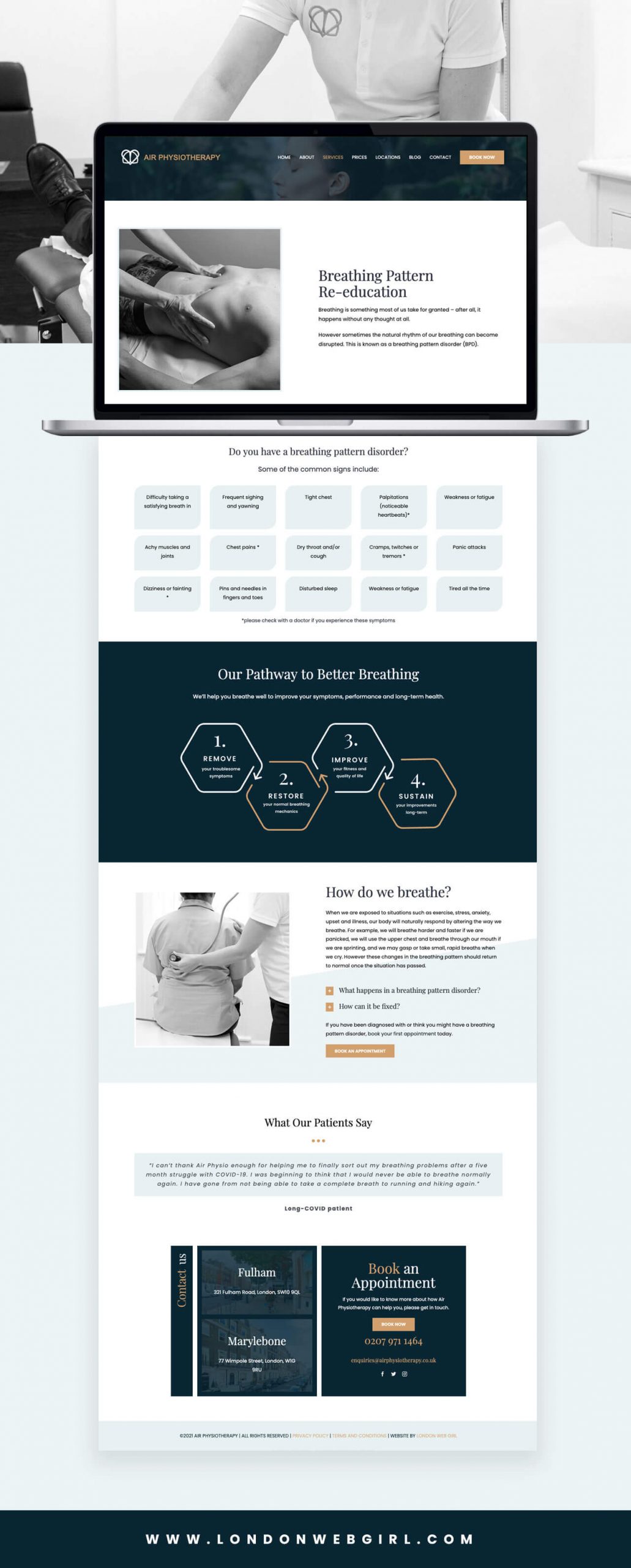 Professor Howard Branley wanted to update his old website with a new brand and website. He wanted new vibrant colours and fonts that would make him stand out to his patients in a caring and professional manner to 'level up' the clinic and attract more ideal clients.


When a client asks you to create them the best website in the industry. I like to deliver. Here is what we did for Chalfont Hearing, I'll let you be the judge.


Francine has been specialising in cellulite reduction for years and needed an online presence in both French and English. As Francine came to me from the very beginning of her project I was able to advise her on the domain name which we managed to get www.cellulite-treatment.co.uk. Securing this means that Francine has better chances of appearing in the search terms and letting her website 'do the talking' to produce sale after sale.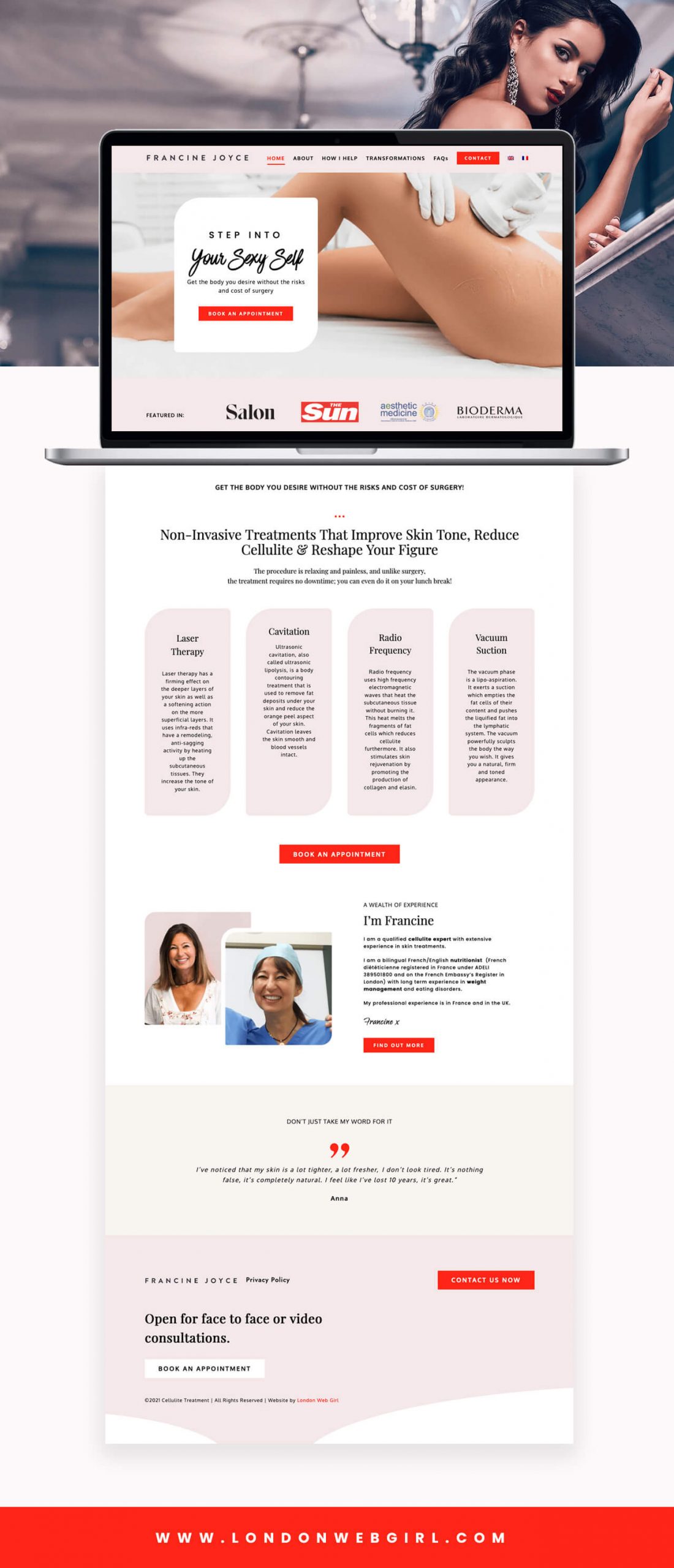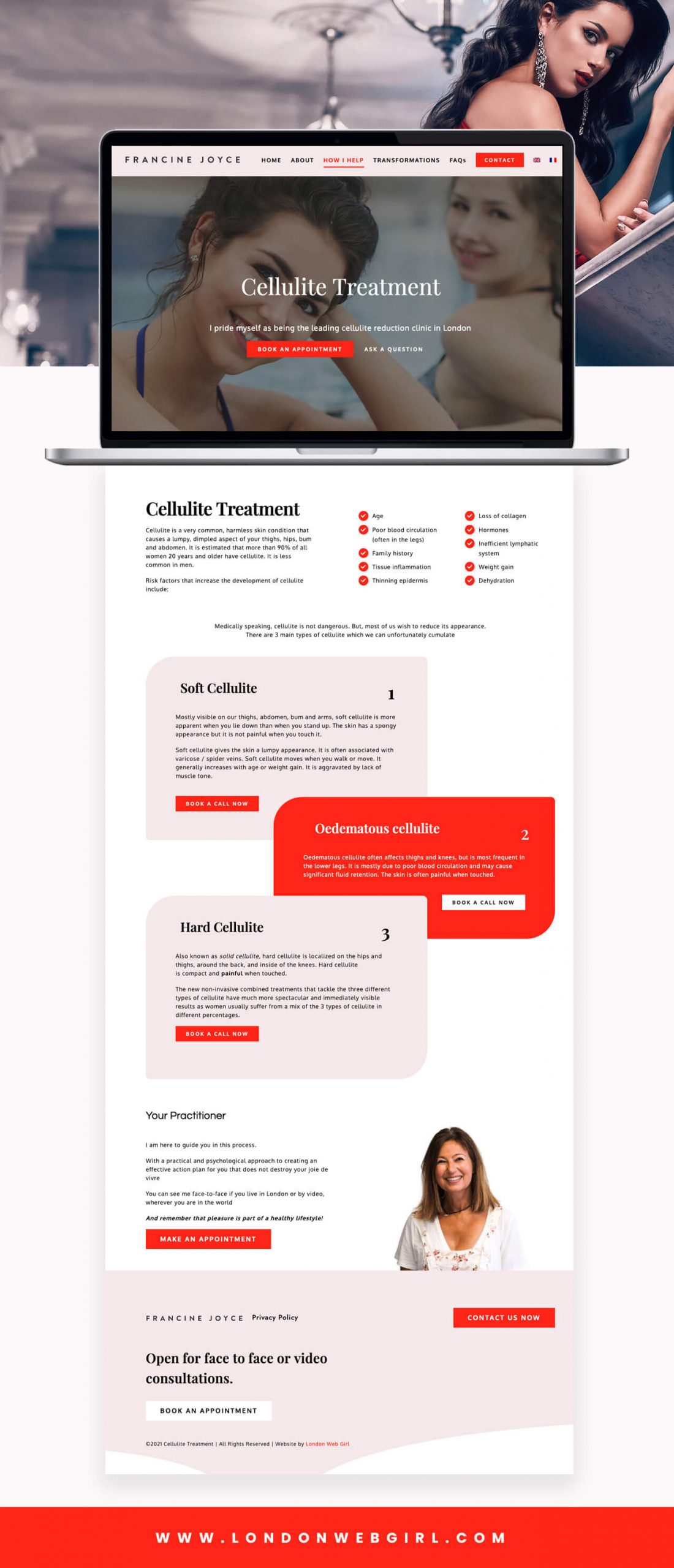 Gareth at A2Z works with some of the most elite athletes in the world and it's important that his brand and online presence showcases him as the best in his field. When you have a business that is as successful as Gareth's, it's easy to let the credibility and his great passion run through!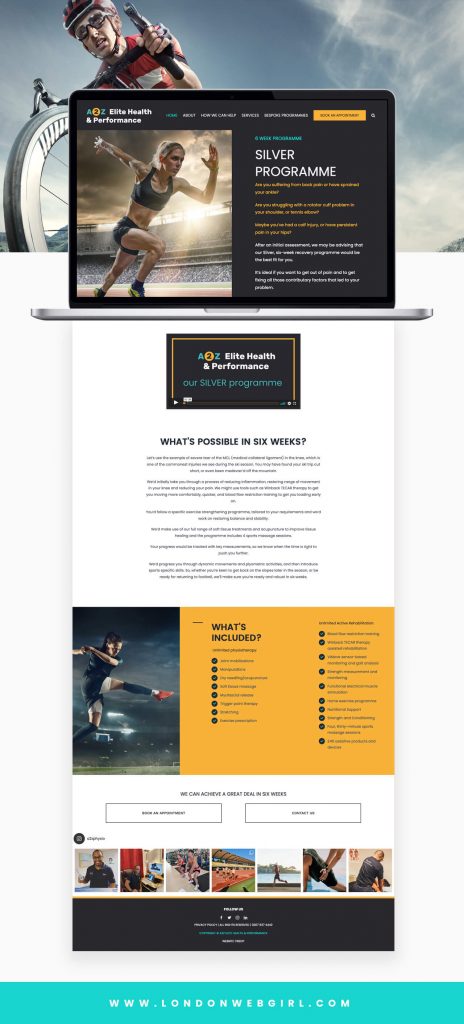 Rebecca is a consultant in pain medicine and wanted a tranquil brand that put patients at ease as soon as they found her online. We wanted to make sure that we answered all her patient concerns and explained how Recebecca works using calm video, imagery and copy.